Casino Games
Although our equipment is portable, it is the highest quality available, often times better than you'll find in Vegas casinos!! Our Craps tables are custom made mahogany tables, the Roulette table includes a padded rail and an oversized 24" mahogany wheel, and the Blackjack tables are regulation size with padded armrests and drinkholders. We are truly a first class operation catering to first class events.
Click the the games below for more information about each game.
Let It Ride
Let It Ride is a poker based game where a player wins by making a poker hand using the three cards they are dealt and two community cards.

Each of our Let It Ride tables has 7 gaming spaces and includes a padded rail, sturdy metal stools, and drink holders.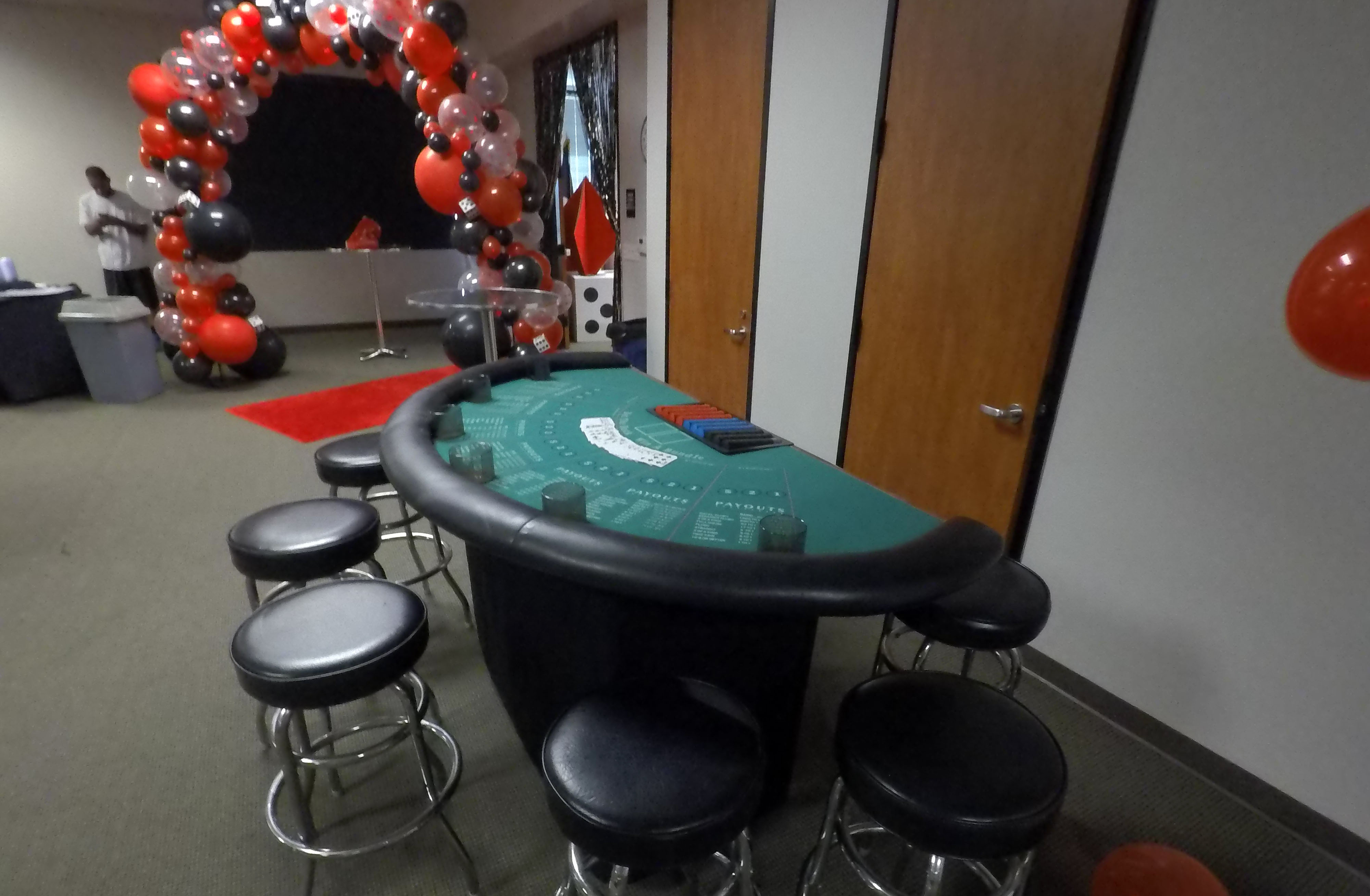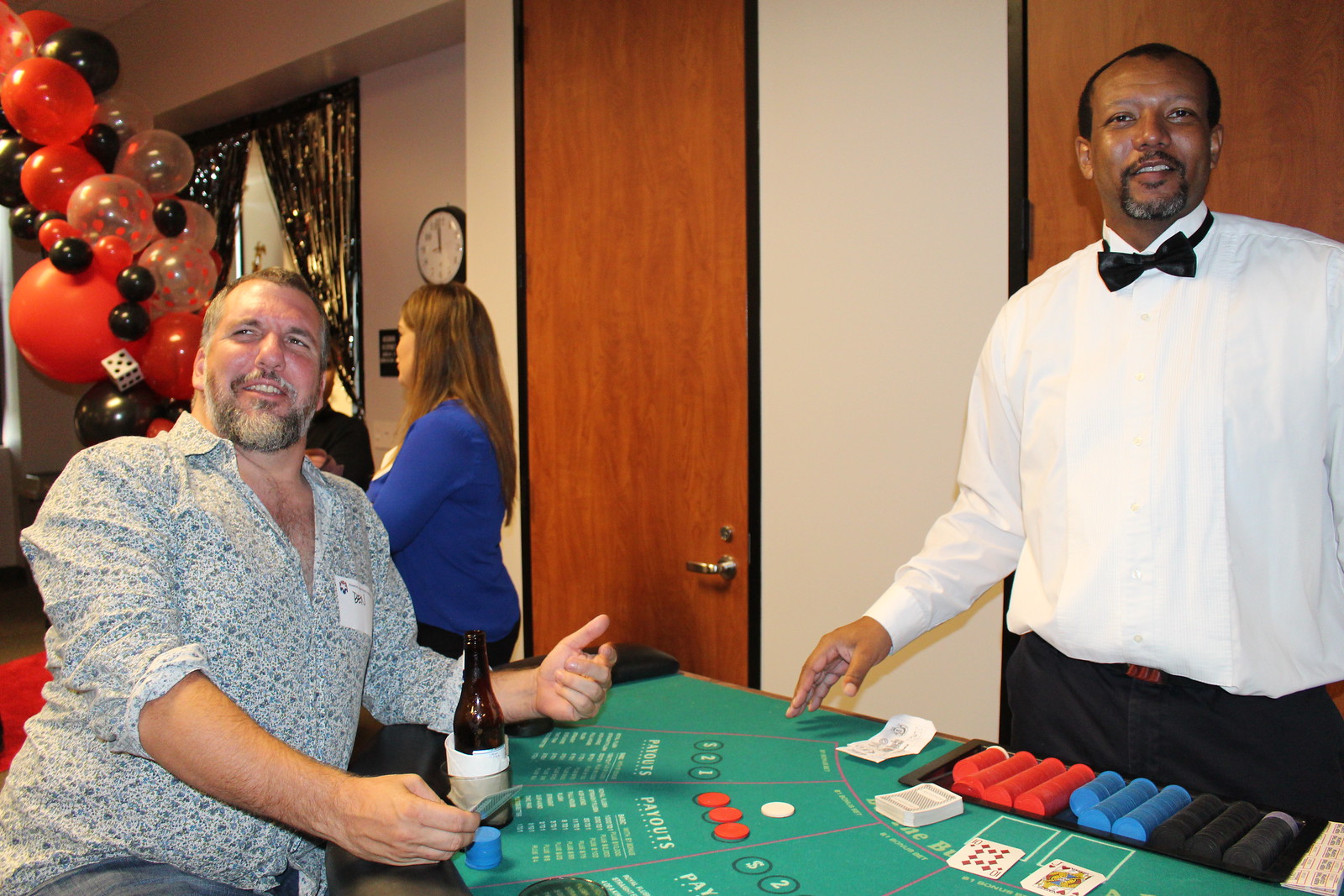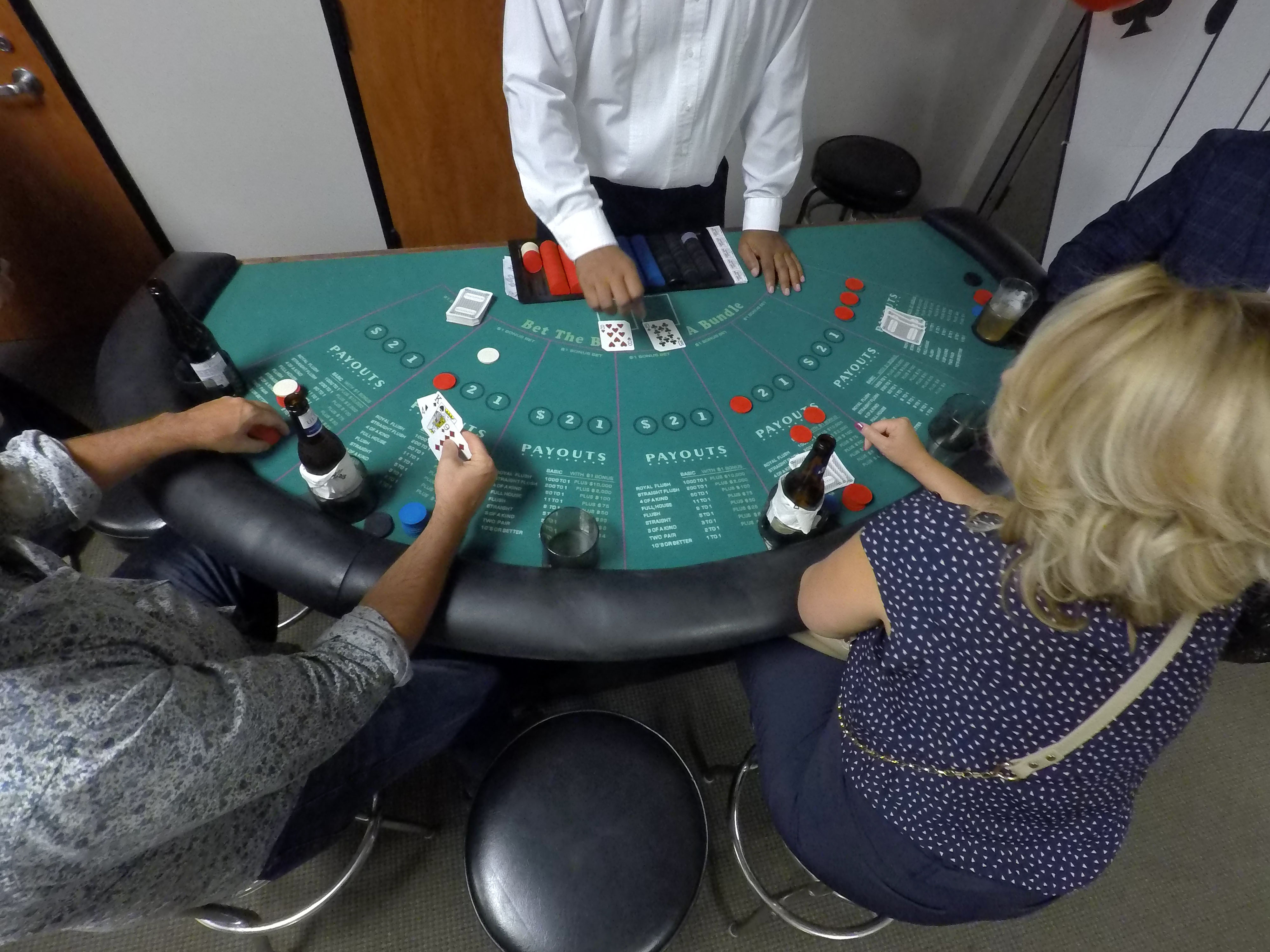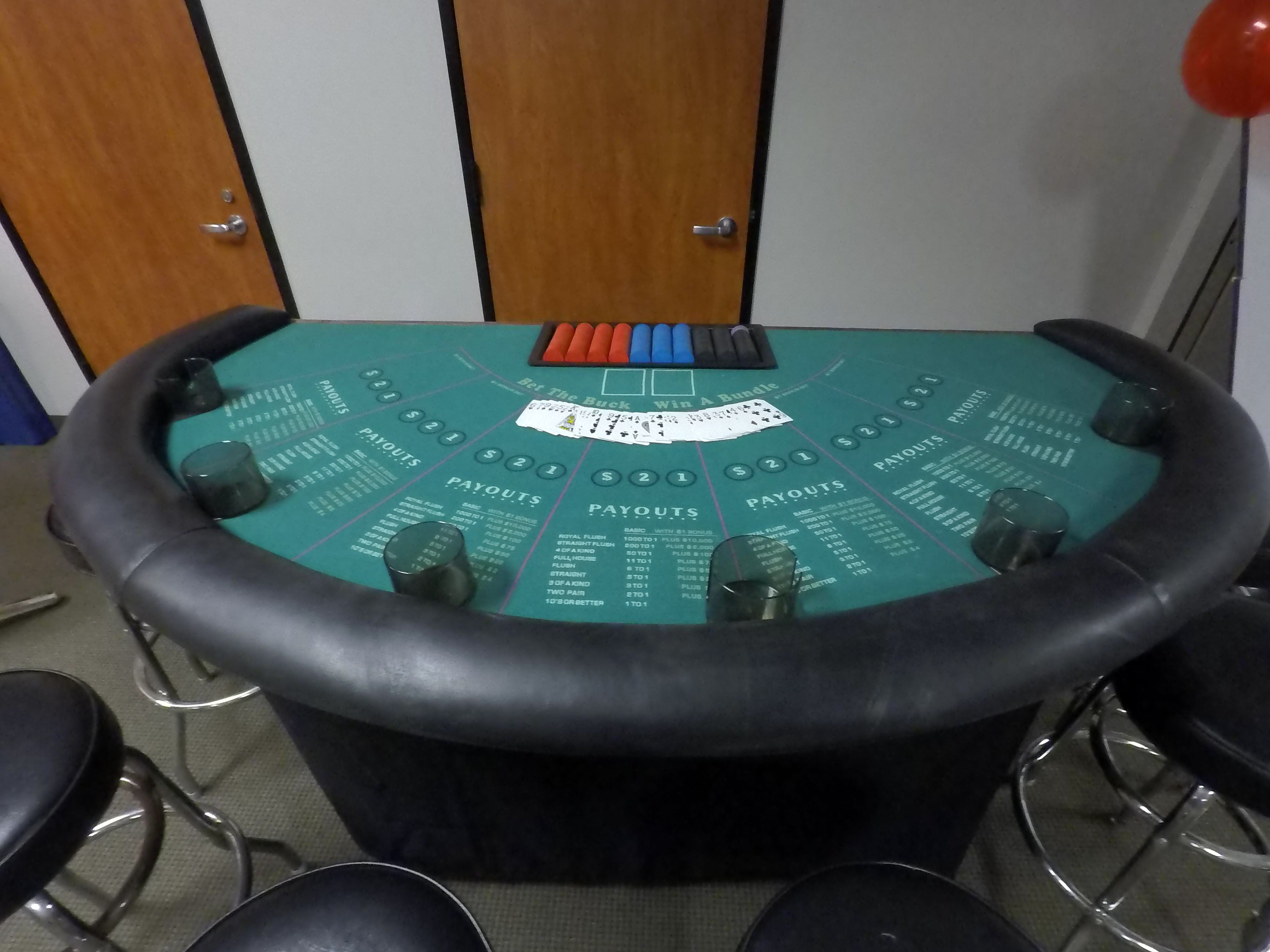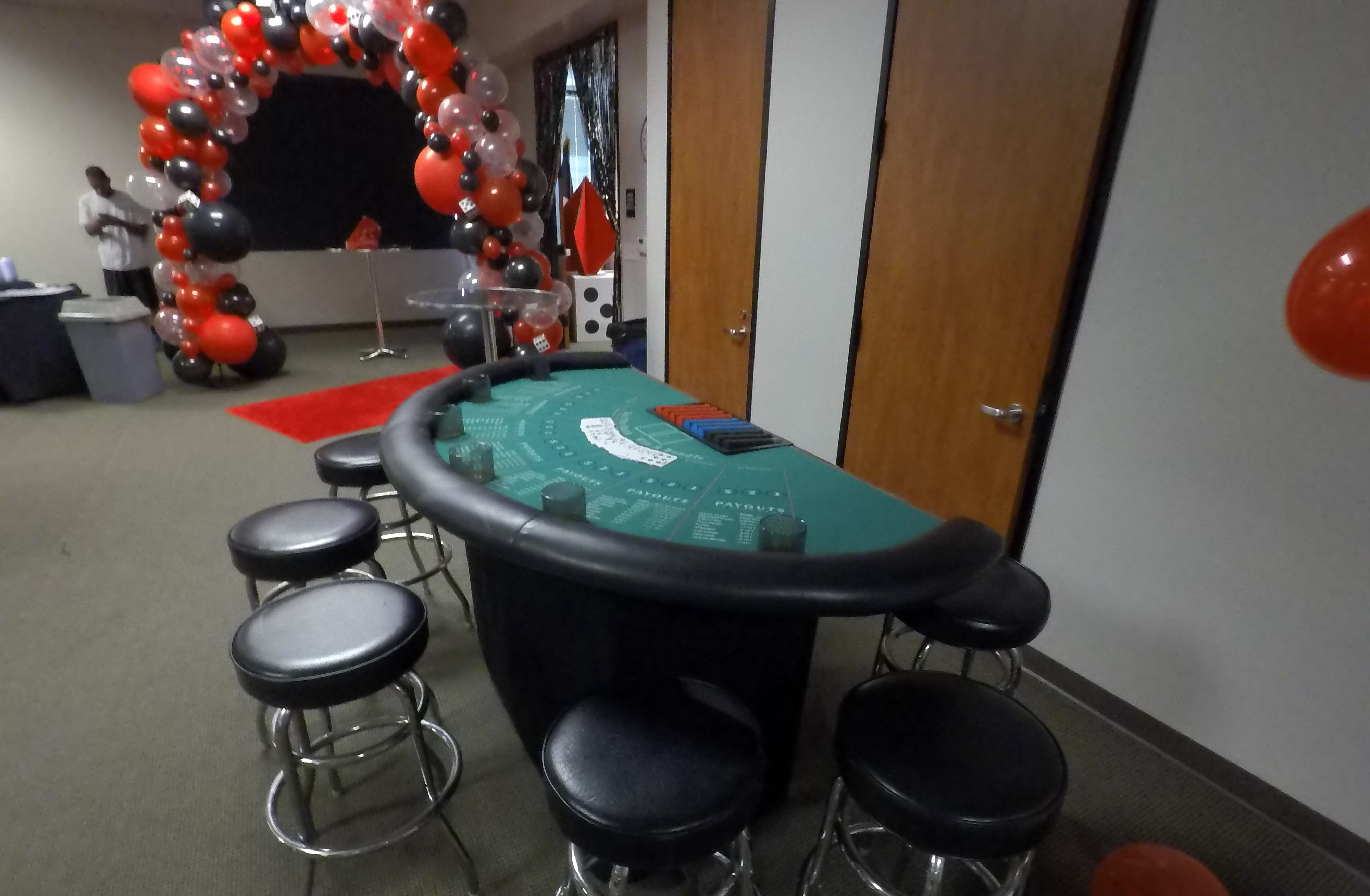 >
<
Let it Ride Basics
Each player places three equal bets in their betting area. The dealer then gives each player three cards and deals two community cards face down. Based on the strength of their hand, the player can pull their first bet back or "Let It Ride."

The dealer will then turn over the first community card. The player gets an opportunity to pull their second bet back. The second community card is turned over nad the player is payed based on the value of their hand.